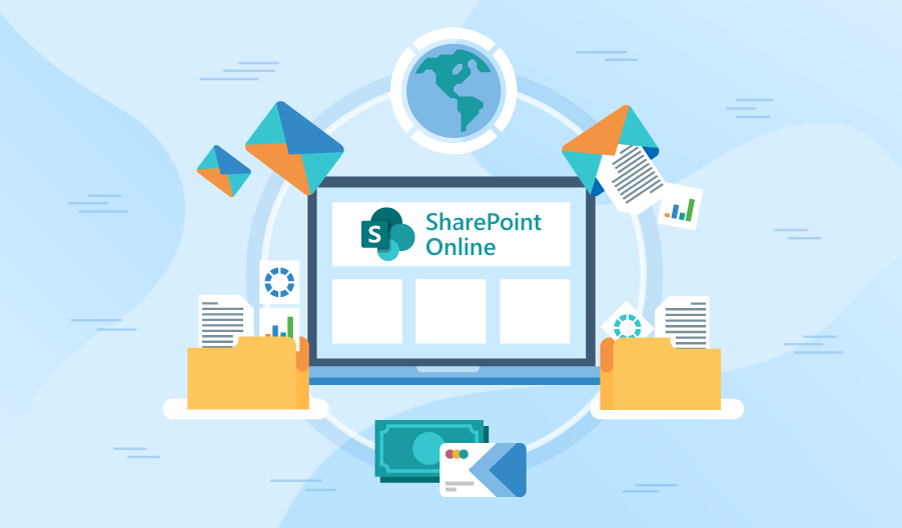 With a considerable experience in the SharePoint platform, Zee Solution provides multi-faceted SharePoint services that range from in-depth research for the platform's need in your business to its final deployment.
Zee Solutions has assisted several companies with their SharePoint implementation to build a collaborative workspace that promotes productivity, cuts down the operational cost, and provides a better return on investment. You can rely on Zee Solutions Corp if you are looking for your initial SharePoint implementation or upgradation to the latest version. We have highly qualified professionals who have rolled out SharePoint at the enterprise level to multiple clients.
SharePoint is getting improved with excellent features year after year. Being a trusted SharePoint solution partner, Zee Solutions provides
Social, Collaboration and Communities that enhance enterprise-wide communication and collaboration
Architecture to support Web and Enterprise Content Management initiatives
Search with an integrated, easy-to-manage and use query toolset
Web development platform fueling external websites and internal intranet portals
Powerful Business Intelligence tools that integrate across the Microsoft technology suite
Our SharePoint Services help you drive better collaboration, manage information enterprise-wide and develop powerful websites and applications. Zee Solutions provides full suite of advisory, implementation, integration, and managed support for Microsoft SharePoint Services.


SharePoint Implementation, Integration and Optimization
Customized SharePoint Salesforce Integrations – ShareGate
Project Management and Change Management
Microsoft SharePoint Implementations (On-Premise or Cloud- Office 365)
Platform Migrations & Upgrades
Integration with Dynamics CRM, and BI Toolsets
Custom Application Development (.NET and more)
Intranets, Extranets & Public-Facing Websites
SharePoint Integration with social media technologies
SharePoint Managed Support
Remote/Onsite Support Services
SharePoint Managed Services
Infrastructure & Monitoring Services
Proactive Maintenance & Reactive Troubleshooting
Customizations & Enhancement Services
Database Administrative Managed Services
SharePoint Integration Support
Help Desk Support
Training Support
SharePoint Migration Services to Enhance Business Efficiency
Moving from the older SharePoint system (2010 version) to the latest (2019) version seamlessly requires expertise, and our team is backed by skilled and experienced SharePoint professionals to do it efficiently. Through SharePoint migration services, Zee Solution experts ensure high-grade performance of your SharePoint deployment with no data loss and security issues throughout the entire migration process. Zee Solutions is a leading SharePoint development company, having a skilled team. It is able to take care of all the needs of the clients when it is about portal definition and planning, business process analysis, enterprise content management, technology implementation, support document and many more. Our SharePoint services include consulting, development, migration, integration, support, and managed services.
With 12 Dyear experience in SharePoint, Zee Solutions help organizations implement or redesign intranets, portals, DMS, LMS, and other SharePoint solutions.Our team will assist you in developing a SharePoint solution from scratch, modifying it according to new business needs or optimizing its current features.
With Microsoft's Office SharePoint platform, Zee Solutions helps to discover, distribute, and gain an easy access to vital information throughout all levels of your organization. This popular tool has helped companies to improve their effectiveness by streamlining various business processes.
With our SharePoint expertise, Zee Solutions experts put the right hardware in place which builds a solid foundation for migration or upgrade.